Catharine Rossi, British historian of design, examines the crucial role that crafts played in the shaping and development of Italian design between the 1950s and 1980s.
Catharine Rossi, Crafting Design in Italy, from post-war to postmodernism,
Manchester University Press, 2015, 220 pp., 43 b&w and 19 col. illus., Hardback, GBP£ 70.00. 13 digit ISBN: 978-0-7190-8940-4.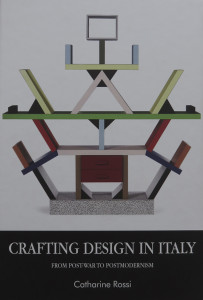 The English version of the review was written for the Journal of Design History, and is available from the journal's website.
The Italian version is available from my site.